In a nutshell:
How The "V.I.P. TEXT CLUB" Works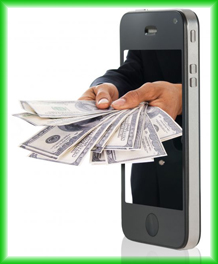 1. Display our signs in strategic locations at your place of business.
2. Customers will sign up to receive text alerts / coupons from your business by texting your unique keyword to a special shortcode.
3. They will immediately receive confirmation that they've joined AND a coupon for a free small item they can redeem on that same visit.
4. We'll create a database of those customer mobile phone numbers. If you already have a customer opt-in cell phone number list, we'll add those too!
5. We'll brainstorm with you to create exclusive offers for the month and we'll send a SMS text message to members every 2 weeks (or as often as you wish) containing whatever special discount you want to offer these valuable customers so they'll keep coming back and bringing people with them.
6. When making a purchase, they'll show their mobile coupon to their server / cashier to take advantage of their special deal.
7. Your membership list grows and grows, and so do your profits.
8. At the end of the month, you pay the affordable fee for our service … a very small price to pay for all the benefits you've gained.
9. You smile all way to the bank!


To supercharge your marketing efforts, we suggest adding our V.I.P. Email Club to your service.