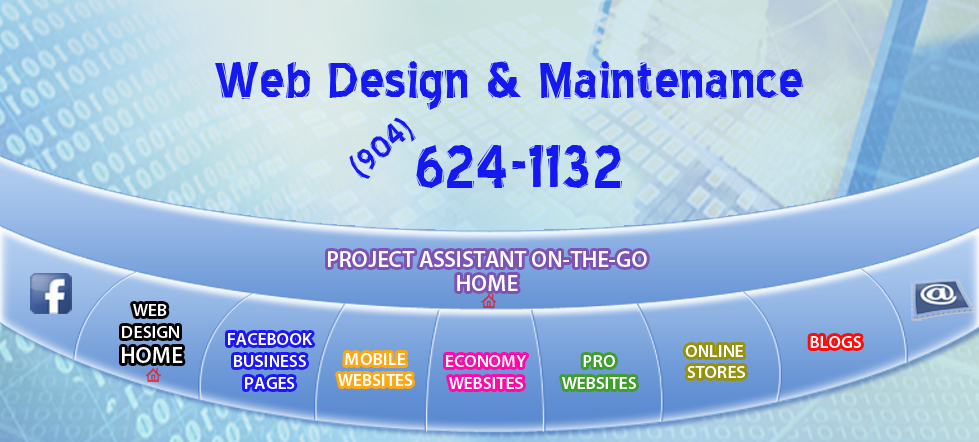 Why does your company need a FACEBOOK BUSINESS PAGE? One important reason is that due to the special way search engines treat Facebook Business Pages, it will help your company rank higher on Google, especially with the custom URL we'll be obtaining for you. This means more exposure for your business and a chance to draw in and maintain interested customers who want to engage with you. Facebook is the #1 social networking site in the world, and people are addicted to it.

91% of online adults use social media regularly.

52% of all marketers have found a customer via Facebook in 2013.

According to The Nielsen Company (a leader in market research for the past 100 years), in the U.S. alone, total minutes spent on Facebook increased nearly 700% year-over-year, growing from 1.7 billion minutes in April 2008 to 13.9 billion in April 2009.

And in Nielsen's global 2012 survey, 46% of online shoppers used social media to help them make purchase decisions.

According to AllFacebook, in an analysis of more than 60 Facebook marketing campaigns, 49% reported a return on investment of more than five times, while 70% had a greater than triple return on investment.

Facebook is responsible for 86% of social referrals.

There is no doubt you need to jump on this bandwagon and establish a business presence on Facebook! It's a powerful 21st century tool for increasing business. YOUR COMPETITION MOST LIKELY ALREADY HAS A FACEBOOK BUSINESS PAGE. Social media marketing should be part of your advertising strategy if you want to keep up.

But don't try to use a personal page ("Profile") for a business -- it's a violation of Facebook Terms of Service and could get your account deactivated. How frustrating it would be to see all your hard work and Friends list vanish without warning! Let us create a professional, eye-catching, rules-compliant Facebook Business Page for your company.


OUR BASIC PACKAGE INCLUDES:

~ Facebook business page account setup
~ writing or editing company description
~ entering company contact info
~ Use of your company logo for a graphic header (if you have none, for an additional charge you can choose to have us either create a simple header with one graphic, or create a more comprehensive logo for you)
~ light editing of client-supplied artwork/images (must be high-resolution images which do not violate any
copyrights)
~ professional arrangement of your images into a Timeline Cover (header) which will be in compliance with
all Facebook rules
~ custom Facebook URL (www.facebook.com/yourcompanyname instead of the ugly long string of letters &
numbers many companies have)
~ street address marked on map (P.O. Boxes won't have a map)
~ 1 round of minor/moderate revisions
~ 3 Facebook icons you can use on your website to link to your new Business Page
~ written tutorial with screenshots showing how to use your Facebook Business Page in the best way, make
updates, etc.
~ account and login information
~ a listing in the GoMyLocal Business Directory, linked on local city networks and optimized to rank high on
search engines. Your Facebook Business Page (and website if you own one) will be included in the listing so
potential customers can find you.
~ Written Terms of Agreement so there are no surprises, you know exactly what you're paying for
~ Your Facebook Business Page will be a permanent part of our Facebook Business Page Design Portfolio on this page, which will give it extra exposure to the public


ESTIMATED PROJECT TIME: 4-6 business days


Basic package begins at $129
(A One-Time Fee)
No hosting fee, ever.
Here are a few samples. Our style is not limited to these examples ... we can design just about ANYTHING!
Graphic design, contact form, extra page, custom URL
Custom created graphics, FAQ, Pre-Like page,
coupon, restaurant menu, extra page, public
comments disabled, custom URL

Custom created graphics, contact form, extra page,
basic "Like Us" advertising, custom URL
Custom created graphics, map, Pre-Like page,
coupon, custom URL
Claudia Ballard Fine Art
MAKEOVER ...
... THIS IS THE "BEFORE" SCREENSHOT
Custom created graphics, contact form, basic "Like Us"
advertising, custom URL, name change, company description
Linda Blondheim Art Studio
MAKEOVER ...
... THIS IS THE "BEFORE" SCREENSHOT
Graphic editing, custom graphics, mini internal
website, contact form, company description,
search engine registration
Countryside Acupuncture
Graphic editing, contact form, company
description, custom URL
OE-2-KB (Old Enough-2-Know Better) band
MAKEOVER ...
... THIS IS THE "BEFORE" SCREENSHOT
Custom created graphics, custom URL, company
description, basic advertising



---


Some of the available upgrades to a Facebook Business Page:

Pre-Like Page and homepage icon & link -- $37.95. People have to "Like" your business page before getting to a special page with exclusive content, such as a coupon customized with your info. Click here to see one at work.
FAQ page and homepage icon & link -– $9.95 setup fee, then add $3.95 per client-supplied question & answer set. Special page for Frequently Asked Questions about your product or service. Click here for details and a sample.
Creating/writing your FAQ if you don't already have one -- starting at $49.
(Though this isn't a Facebook Page, click here for an example of a detailed FAQ for my resume design service.)
Flyer/Poster: Like Us On Facebook For a Special Offer -- $39.95. Customized with your info and emailed to you in print-ready PDF format
Search Engine Registration -- choose from several packages! We'll register your Facebook Business Page with anywhere from one to 425 vital online directories and search engines such as Google, etc. We'll also generate popular keywords and phrases your potential customers may use when they perform an online search.

The following upgrades are charged on a case-by-case basis, so please contact us with details of the project scope so we can work up a custom pricing quote for you. Fees for these items will be approved by client in advance in writing and billed at the end of the project.

Adding PayPal/credit card shopping cart buttons -- the perfect option for businesses who want to sell just a few items from their Facebook Business Page. If your company needs to sell many items, please see our online store packages instead.
Restaurant or services menu -- click here for a sample. Online ordering capabilities and photos can be added as an upgrade too!
Photography services (of your staff, location, products, etc.)
Extra pages -- add custom pages to your FB Business Page. Since the standard areas of inputting information on a Facebook page are so limited, the extra pages are for special, permanent things you want people to know. If there will be clickable links to your website on these extra pages, we can have them open your website in a new tab/window OR open it internally right within your FB Business Page, it's up to you.
CLICK HERE to see samples of both options.
Examples of what we can put on the page:
- welcome/more info
- video
- slideshow -- click here for a quick sample
- graphics & text
- invitation to "Like" the page
Capture Forms -- we can custom design over 3 dozen different forms to capture information that will be sent right to your email address! For example: registration, application, RSVP, ordering, surveys, subscription, booking/reservations, online payment, contact, signup, lead generation, donation, consent, and more.
Flyer redesign
Timeline Cover (header) Design if you have no graphics -- starting at $49. Will be in compliance with all Facebook rules
Creation of company logo -- starting at $189. Click here for details
Flyer/poster printing -- Flyers and/or posters to encourage "Likes" – professionally designed handouts or signs telling people how to find your FB business page and "Like" it and the tempting exclusive benefit they'll get when they do so. Available in full color or black ink on colored paper in a variety of sizes, snail mailed to you.
Advertising your Facebook Business Page and getting you a certain minimum number of "Likes"


Simply click the ORDER NOW button to fill out our registration/order form.
If you have your total dollar amount ready (you are not purchasing items requiring a custom pricing quote at this time),
go to our secure online payment area to pay by PayPal, Visa, MasterCard, Discover, or American Express.
Custom quote work will be billed upon project completion.


Already have a Facebook Business Page? We can add enhancements and/or do a makeover that will get you noticed!


My skills as a freelance writer, editor, desktop publisher, and experienced marketer blend with my web skills ... helping you to create a polished Facebook Business Page that will stand out and that you can be proud of.

Contact us for a discussion of your needs and we will customize a pricing plan just for you with details regarding what each package includes and an estimated time frame for completion of the project.

I also offer more than 30 other business services as a Project Assistant On-the-Go. Let me take something off your To Do List today!


License #47555





In the event of a rate conflict, prices on our website will always supersede any printed prices.
Home | Economy Websites | Pro Websites | Facebook Business Pages | Pro Websites | Online Stores | Blogs | Project Assistant On-The-Go