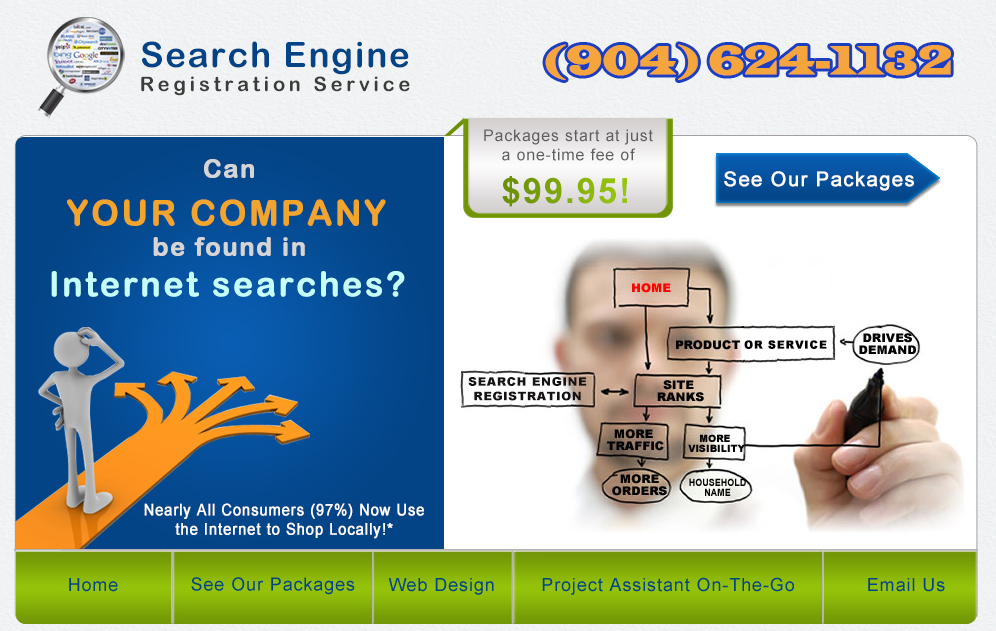 Choose your package
See which search engines come with each package

SO AFFORDABLE! THESE ARE ONE-TIME FEES.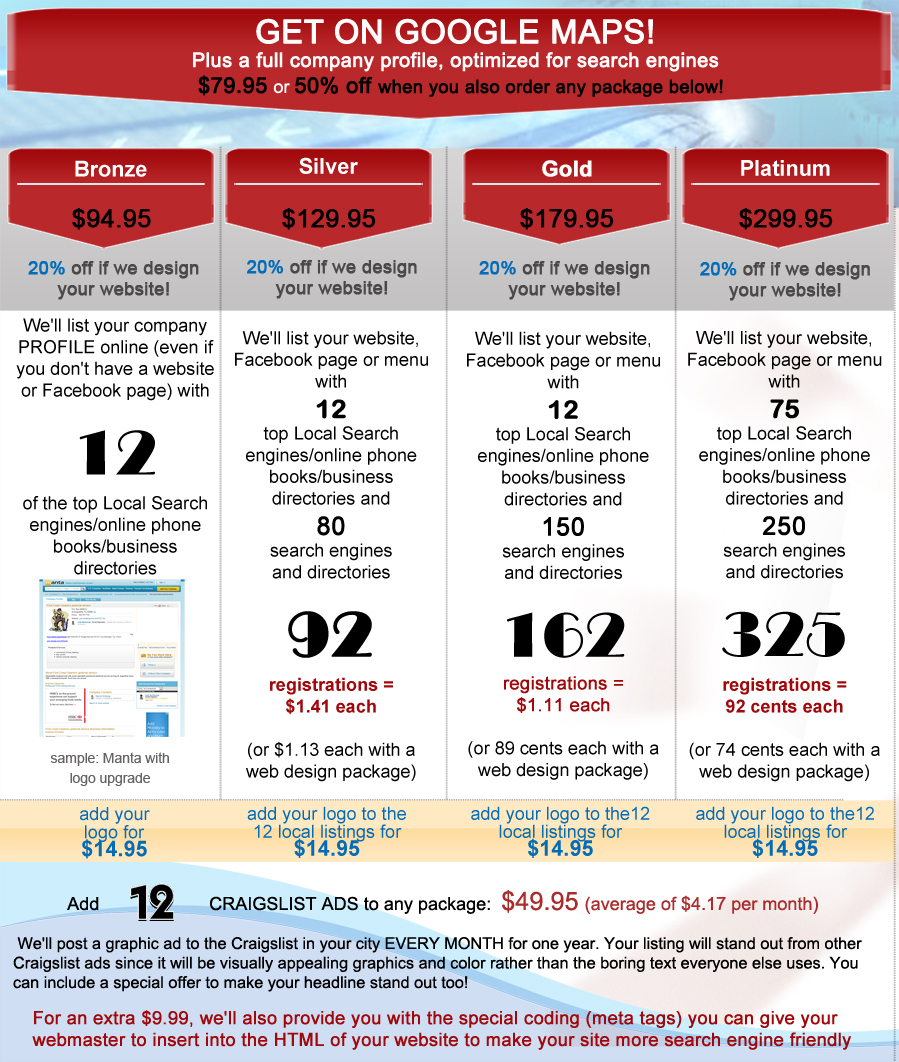 click here for a Craigslist ad sample
In the event of a rate conflict, prices on our website will always supersede any printed prices.

We've made it easy for you. Simply click the ORDER NOW button to fill out our application form.
Then go to our secure online payment area to pay by PayPal, Visa, MasterCard, Discover, or American Express.
If you prefer to pay by check or money order, make it payable to Deborah McGeorge and send to the address below.

Within 7 to 9 business days of receiving your order form and payment, we'll send you a
report of which search engines and directories we submitted your data to.
Home | See Our Search Engine Registration Packages | Web Design | Project Assistant On-The-Go | Email Us