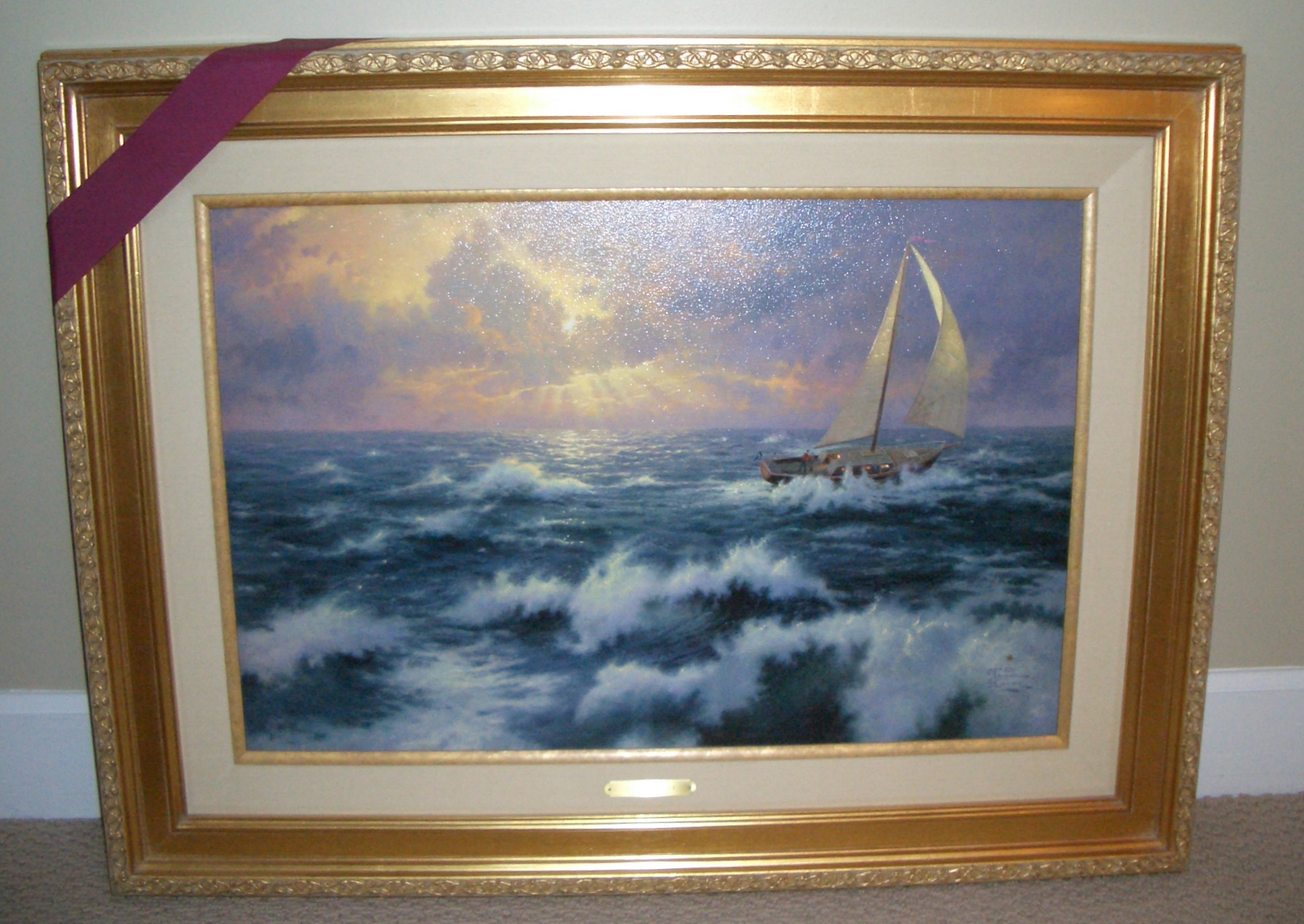 Thomas Kinkade FRAMED signed & numbered (#738) canvas gallery proof "Perseverance" + castle etching with Certificate of Authenticity .

Collectors and art lovers … don't miss your chance to purchase this FRAMED signed and numbered gallery proof 18" x 27" canvas of "Perseverance" by Thomas Kinkade. It is part of the Life Values Collection 1 and is sold out. What makes this print extra special and extra valuable is the silk screen etching of Warwick Castle on the back. Our canvas was one of 5 prints in a gallery that Mr. Kinkade selected and personally hand-sketched on the back side for a video event in Myrtle Beach, SC on March 24, 2001 to demonstrate the process used to highlight the artwork. This framed piece still has the red ribbon symbolizing the special etching on the back. It is number 738/1100 G/P Canvas.
The artwork is in mint condition and the frame is in excellent condition with the exception of a couple of small scratches on the top edge of the frame (which won't show when the painting is hung). It has only been on display for a brief period of time since it was purchased in 2001. The rest of the time it has been stored in its original shipping box in a smoke-free climate controlled environment. Framed size is 36.5" x 27.5" x 2.25".
CLICK HERE to see a photo album of
closeup pictures from different angles
Now you can own this unique work of art too, and may it enhance the beauty and peace of your environment.
$1,899.95
+ shipping, insurance, Signature Confirmation